---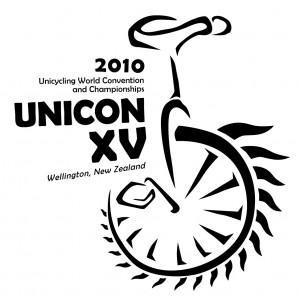 The 15th World Unicycling Convention and Championships will be held from 28 December 2009 to 7 January 2010 in Wellington, the capital of New Zealand. Incidentally, while the last two Unicons were rather close by for me (Switzerland in 2006, Denmark in 2008), this one is about as far from home as I can get.
For more information you can go to the official website: http://www.uniconxv.co.nz/
My blog about my participation (in Dutch) is here.
Back to All things unicycling