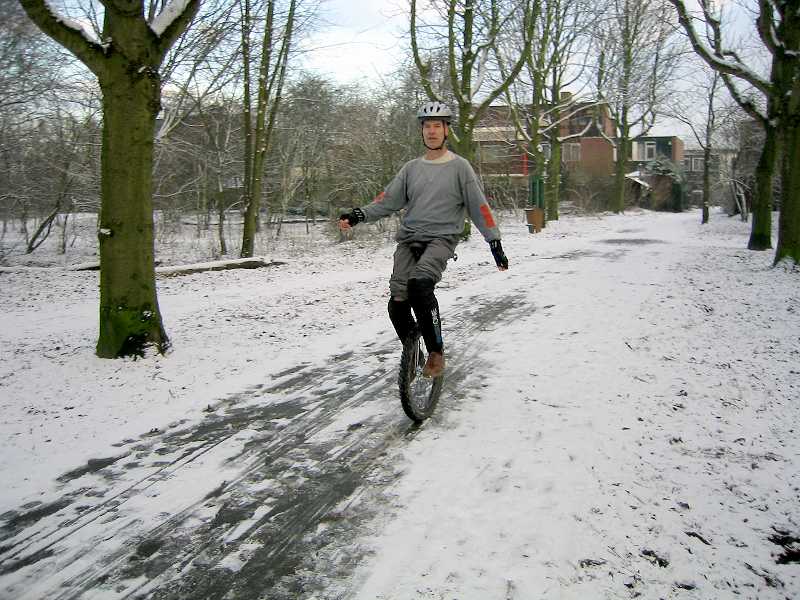 Still close to our home, I'm heading to the park for a snow ride. The best fun I had on that ride was to ride down a slope where kids were tobogganing down as well. I had a big round of applause after making it to the bottom. Unfortunately my daughter photographer didn't want to come with me all the way.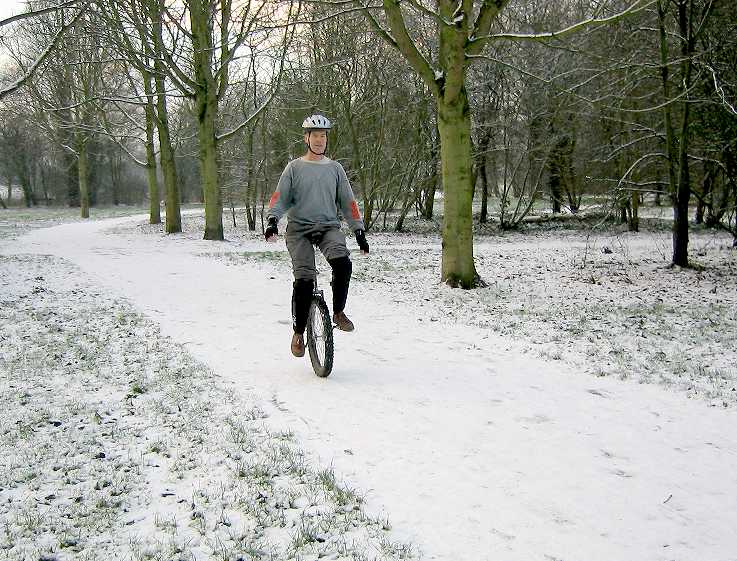 Just another snow riding pic (same day).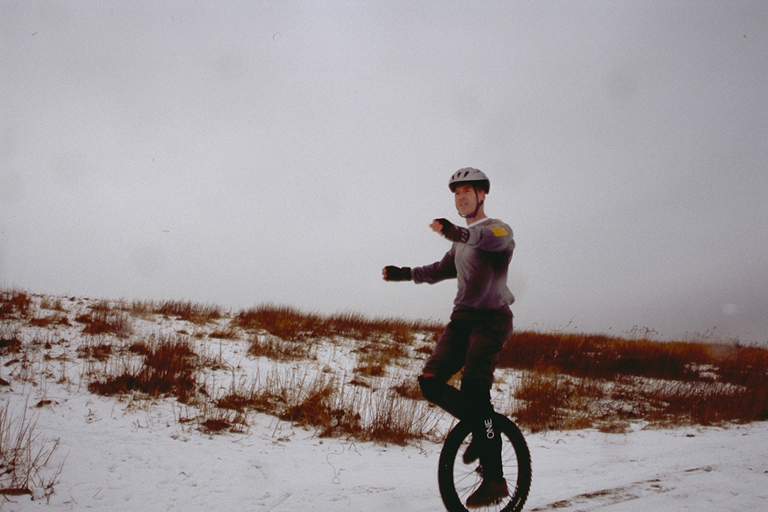 Another snow ride, the day after we had 15 cm of snow, which is reasonably exceptional for our part of the world. These six photos were taken by a photographing couple I happened to run into, and sent to me by e-mail. Thanks again Dirk-Jan.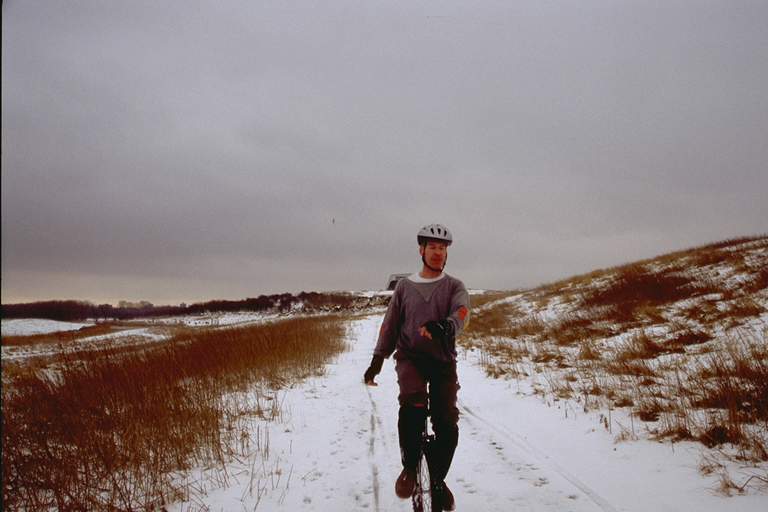 I did ride some more challenging stuff, really! It's just that our encounter happened on this almost flat trail.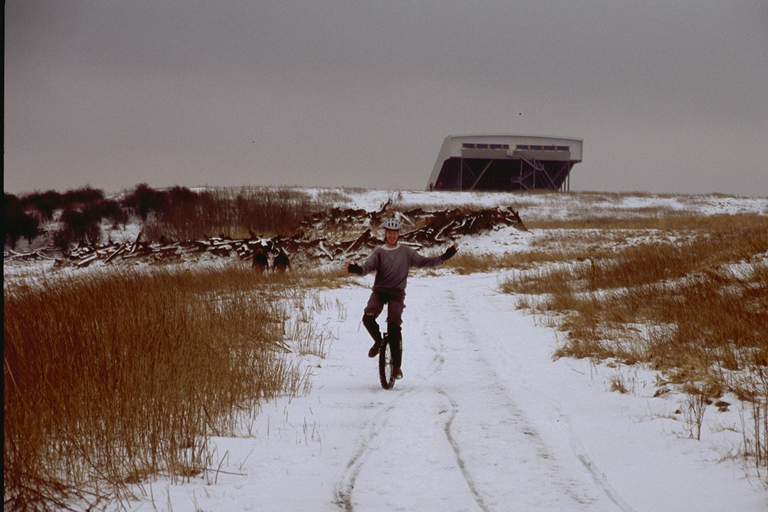 The slippery conditions bring out my musical director skills, also known as flailing arms. That ugly building is Snow World. I guess they have few customers today with all the outside snow - but it's more likely not to matter at all.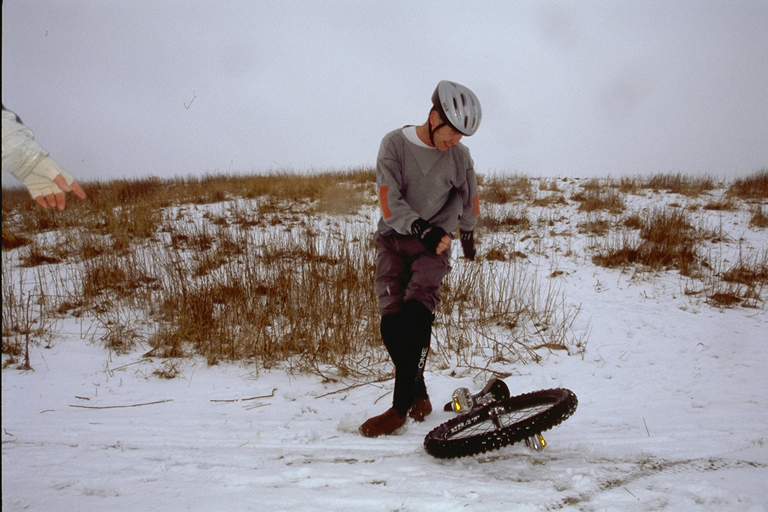 Transient moment after a failed freemount...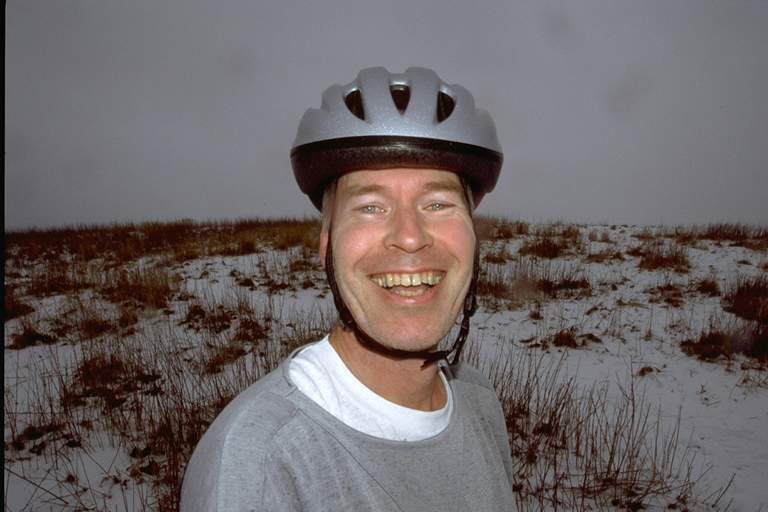 ...but it doesn't make me unhappy...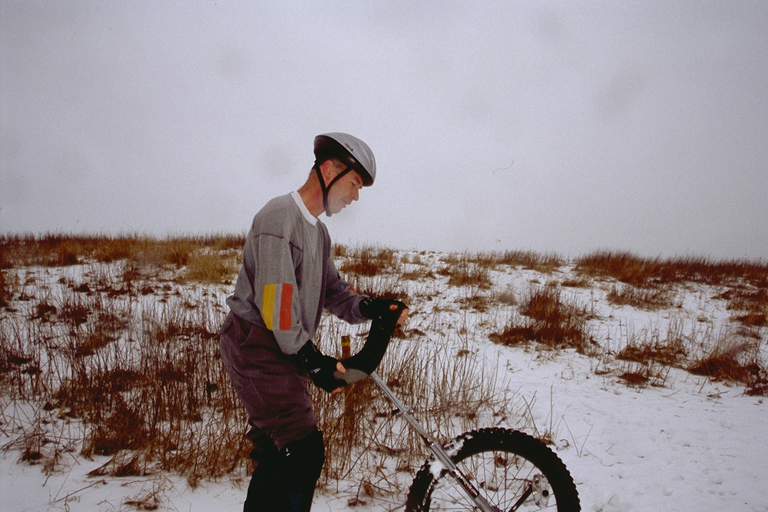 ...just try again.
Back to Me, my stuff and my riding.