In September 2002 I became the proud owner of a UDC Max Traction 24 x 3" Mountain Unicycle. Because of its rough appearance, I have dubbed it Het Beest (The Beast, you guessed it). These pics were made in the first week of owning Het Beest when it was still shiny.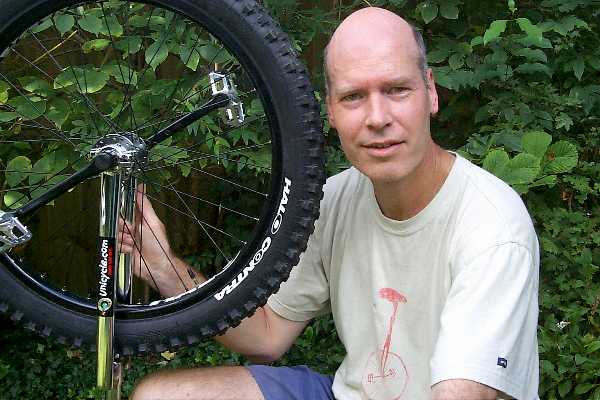 Official portrait of me and Het Beest. Because it still had an embarrassingly wimpy (for MUni) Semcycle seat, the uni is upside down. T-shirt by Jorga, photo by Minke. This photo appears in a larger version on the faces gallery of www.unicyclist.com.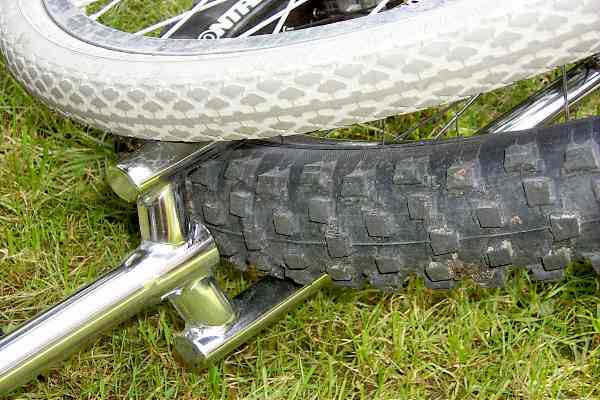 The profile of the Halo Identiti Contra 3.0 tyre is just that little bit more aggressive than the 24 x 1.75 tyre of my Semcycle Pro. :-)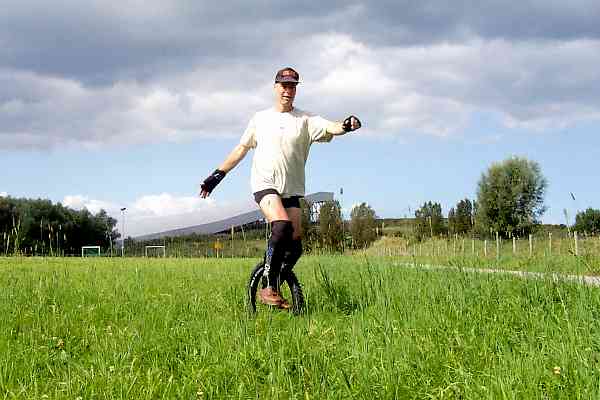 Traversing a bumpy field with axle-high grass. The grey contraption in the background is part of indoor ski centre "Snow world".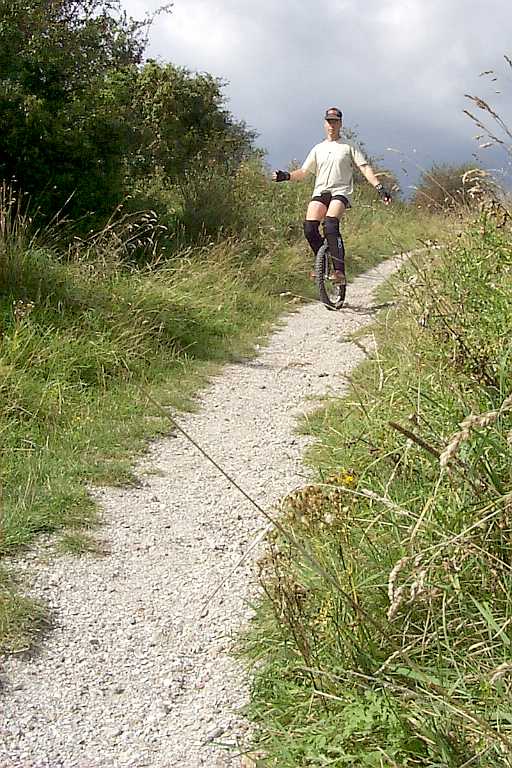 Coming down one of the gravel trails in our local park. I did not have a helmet yet at the time.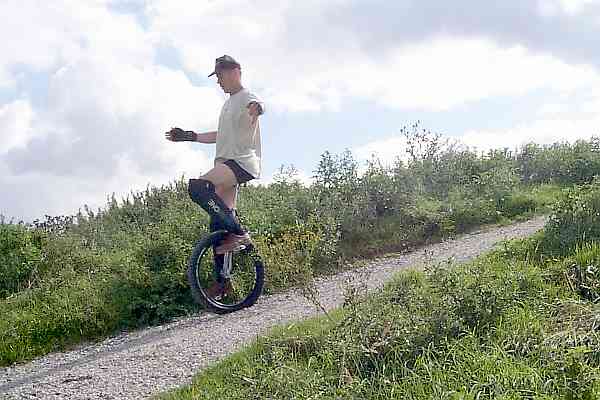 Another gravel trail. At over 30% this is one of the steepest paths in our park. Descending it is easy, but climbing it is as yet beyond me.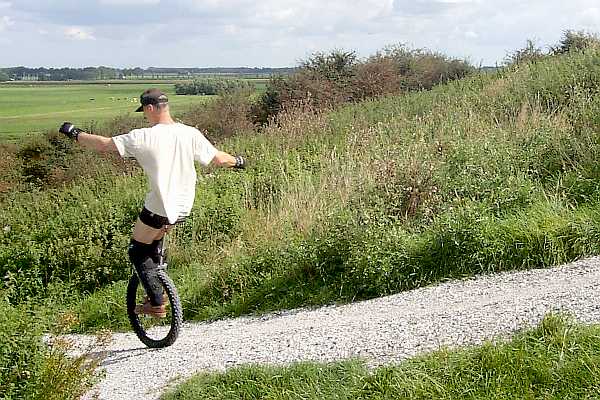 This park is landscaped on a former debris and garbage dump of about 2 square kilometers. (See map of Recreatiegebied Noord-West, Buytenpark and Westerpark.) The artificial hills are up to 22 metres higher than the surrounding polders which are actually reclaimed land 4 - 5 m below sea level. (This is NOT to say that I ride under water.) Without travelling, for me this stuff comes closest to mountains. Don't laugh!
Back to Me, my stuff and my riding.